News
Communication between school and home is vital to a child's development and learning as they start their first year at school. Each week is never the same as children display so many interests that we like to hook into and expand on in different ways. With this in mind, we want to share what learning we have been doing throughout the week.
We encourage parents and carers to use the information provided as a starting point for family discussions when talking about 'what your child has been up to at school'. It is also a great tool to refer to if you are keen to take children's interests and learning further at home.
EYFS Newsletter: 30th September 2022
Click on the Newsletter below to find out more...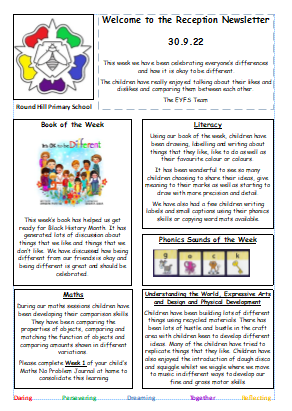 /_site/data/files/users/131/images/79981A62945AF386DF805899B49A4425.png